Summer is here, cottages are opened and many need to be updated for the season. Below is a beautiful outdoor renovation at the home of Melissa Hammann of Elegant Draperies and Soft Furnishings in Corpus Christi, TX. Melissa designed and fabricated this entire make-over.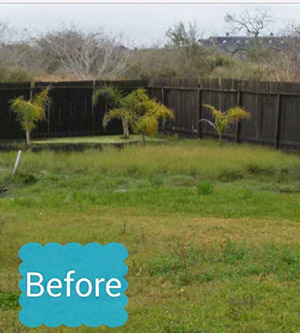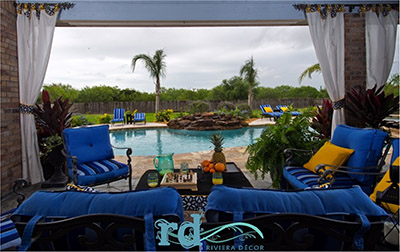 The draperies were made with # 52001 Sheer Mist Sunbrella®, and # 45690 Luxe Indigo was used for the tie backs. The cushions were fabricated with # 56080 Milano Cobalt and # 5499 True Blue Sunbrella® fabric. Canvas Sunflower Sunbrella® fabric, # 5457, was used for the complimentary pillows. For more photos of this incredible renovation, click on the following link: http://www.uniquexpressions.net/productlinehtmls/sunbrella.html



The sample book currently is sold out, but a new two-year book, 2018/2019, will be available this fall. Reserve a copy now since there is a limited supply available. The price is approximately $135.00, the same as the past two sample books.

A swatch book with 1" fabric samples of the 2016/2017 is still available for a $10.00 S&H charge.
On pages 88 – 90 are the Sunbrella® patterns with pricing categories which are identified on the wholesale price list. Request a wholesale price list from uniqshasta@charter.net.
Complete outdoor renovations with indoor/outdoor foam and pillows by American Down and Feather represented by Unique Expressions. American Down and Feather will also fabricate custom sizes for only the square footage charge. Request wholesale pricing from uniqshasta@charter.net.
Unique Expressions has represented Angel's Distributing for many years. A sample book with the complete inventory of linings and interlinings is available for $75.00 plus S&H and includes three $25.00 certificates to be used towards full-bolt orders.
In this turbulent world, this quote from Mahatma Gandhi seems appropriate: "Be the change you want to see in the world."
Wishing you a very successful season. Send me pictures of your renovations so that I can show them on my website to motivate others.